How to Be a Tree
A downloadable game for Windows and macOS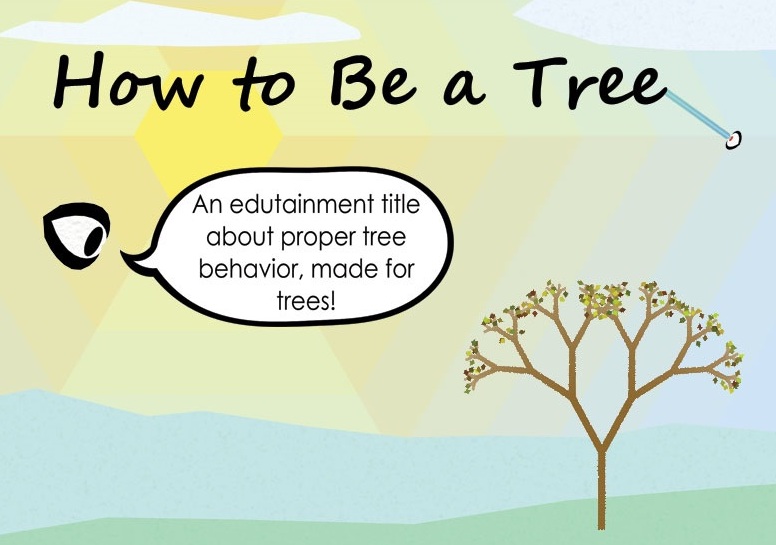 How to Be a Tree is a game about the many ways to be a tree!
~~~ CREDITS ~~~
Code / Design / Visuals by Jimmy "Zaphos" Andrews
Music and Sounds by Warm Star (also check out Warm Star's modular synthesizers)
Warm Star also helped a ton with testing and with showing the game and such, thanks so much, Warm Star!
Some fonts by Chevy Ray (via this excellent pixel font pack), others by Natanael Gama
Inspiration by that processing tree example
Thanks to all the people who tested and commented on and encouraged the game! Including: Stephen Lavelle, Fernando Ramallo, Ian Snyder, bateleur, Robert Yang, th15, Martin 2BAM, Aaron Oldenburg, Stevie Hryciw & all the cool people at Hype O'Clock, Nicky Case, Greg Pomputius, Rahul Narain, John Polson, Loren Schmidt, Charles Boebinger, all the super nice people over on tigsource in the devlog, and so many more ...

Special thanks to Stephanie Andrews and Lord Byron :)
Made with Box2D, GLFW3, FMOD, QHull, AntTweakBar, FTGL, and stb_image
~~~ FRIENDLY ADVICE ~~~
If you're having trouble with a path and want some help, Coconut Mousse over on YouTube has also kindly made a playlist with a separate video for every single ending! Find it over here: https://www.youtube.com/playlist?list=PLGQne04ZxH9LMcDJtjdH-3d5gsGlkivcS
Install instructions
On Mac, you'll need to right-click and select "open," and on windows you'll need to click 'more info' and "run anyway" -- I didn't bother becoming an 'identified developer,' sorry!
On Windows, if you have DLL issues:
- If you see a message saying you're missing AntTweakBar.dll, make sure you unzip the whole zip file and run tree.exe from the same directory!
- If you see a message saying you're missing VCRUNTIME140.dll and MSVCP140.dll, run the vc_redist.x86.exe installer from Microsoft, which you can download here: https://download.microsoft.com/download/9/3/F/93FCF1E7-E6A4-478B-96E7-D4B285925B...
Several people have commented about problems encountered when trying to download the game from itch.io, so in case you run into similar issues I've also hosted it on my own site. These downloads should be the exact same as what is hosted on itch.io, so the only reason to try these is if itch.io is giving you some download issue.
windows: http://jimmylands.com/tree/tree_win.zip
mac: http://jimmylands.com/tree/tree_mac.zip